About Typlan Planning & Management
Providing Solutions to Complex Land Use, Marine and Resource Management Issues
Our Mission is to provide solutions to complex land use, marine and resource management issues that create a balance between an organization's business objectives and a communities economic development and sustainability goals.
Our approach is to balance client business objectives with community economic development and sustainability.
Our goal is to provide innovative solutions that create value and promote sustainable development.
Applied to client issues it has resulted in innovation solutions that create value (saves clients money and reducing schedule) while promoting sustainable development.
Russ Tyson
M.PI, MCIP, RPP, PLE
---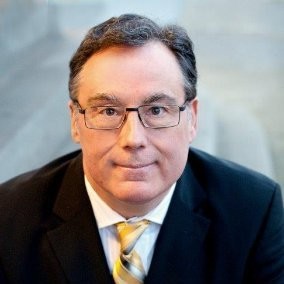 Mr. Tyson is a professional planner and professional land economist that specializes in resolving complex land use, marine and resource management issues. Building upon his understanding of the three pillars sustainability; social, environmental and economic aspects of project development and delivery his company, TyPlan has been successful in integrating corporate objectives with local community objectives. The firm prides itself on a consensus based approach to addressing issues with various stakeholders.
Russ Tyson is the principal consultant of TyPlan Consulting. He has over 25 years of experience in a broad range of planning issues. His professional and academic credentials include the following:
Connect with

Russ
Memberships & Accreditations
---
Member, Permanent Association of Waterborne Transport Infrastructure (PIANC)
Member Project Management Institute (PMI)
Member, Council of Marine Carriers (CMC)
Member Planning Institute of British Columbia (PIBC)
Member Ontario Provincial Planners Institute (OPPI)
Member, Ontario Professional Land Economists (PLE)
Education
---
Master of Urban and Regional Planning , Queens University, Kingston
Masters Certificate in Project Management, University of Victoria
Executive Leadership Certificate, Simon Fraser University
Executive Management Development Program Certificate, Simon Fraser University
Certificate in Conflict Analysis and Resource Management, Royal Roads University
Honours Geography, University of Western Ontario